Google Cloud
Google Cloud provides marketers with the ability to store, process, and analyze large volumes of data, which can help them make informed decisions about their marketing campaigns. This leads to cost savings and improved ROI, website speed and reliability, which can lead to better user experiences and improved search engine rankings.
We are the only Google Cloud Partner across EMEA with mar-tech competencies covering from infrastructure to marketing analytics solutions and anything Google Workspace.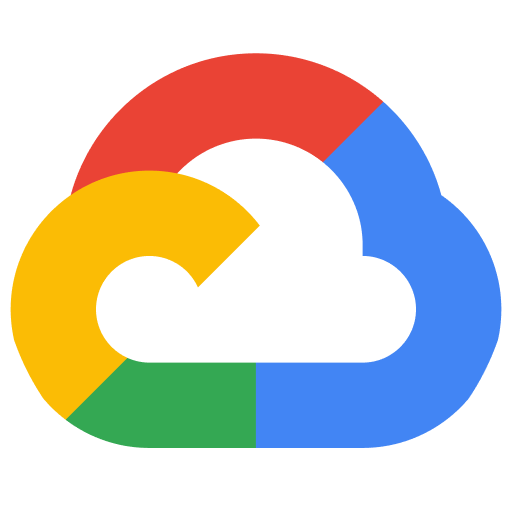 We have extensive experience in utilizing Google Cloud to enhance our clients' marketing campaigns.
Some of the key services that we offer include:
01. Real-Time Personalization
Fast customer behavior analysis and website content personalisation in real-time resulting in higher engagement and conversions.
02. Targeted Advertising Campaigns
Launching targeted advertising campaigns that reach the right audience at the right time.
03. Predictive Modeling
Predictive analytics capabilities enable data-driven decisions for improved customer retention and acquisition by modeling customer behavior.
04. Advanced Analytics
Powerful marketing analytics tools, such as BigQuery and Data Studio, enable quick analysis of vast amounts of data and creation of custom dashboards for visualizing key performance indicators. This facilitates data-driven decision-making to improve marketing strategies and increase conversions.
05. Cloud Migration
Migration tools and support services enable seamless marketing infrastructure migration to the cloud, providing scalability, cost savings, and reliability, while minimizing disruption to business operations.
06. Application Development
A robust application development platform offers quick and easy building, deployment, and scaling of applications, with services like App Engine, Kubernetes Engine, and Cloud Functions. Additionally, a wide range of APIs and developer tools allow for seamless integration of Google Cloud services into existing applications.
07. Automated Interactions
AI and machine learning capabilities enable automated email and chatbot interactions with customers, improving engagement and satisfaction.
08. Dashboarding
Advanced dashboarding tools allow tracking marketing campaigns in real-time. We create custom dashboards using tools like Data Studio visualize data from multiple sources for easy monitoring and optimization.
09. Privacy
Consent Mode Setup guidance is provided to ensure a bulletproof environment for data capture and activation.
10. Training
We offer comprehensive training programs covering various topics, such as Google Cloud fundamentals, data analytics, and application development. These programs enable businesses to get the most out of their Google Cloud investments and maximize their ROI.

Our Cloud team of experts can help you:
Identify the most appropriate Google Cloud services for your business
Integrate Google Cloud into your existing marketing infrastructure
Optimize your marketing campaigns for maximum results utilizing Google Cloud's resources and analytics capabilities
Provide ongoing support and maintenance for your Google Cloud services
Conduct in-depth marketing analysis utilizing Google Cloud's powerful data analytics tools
Migrate your marketing infrastructure to the cloud with minimal disruption to your business operations
Utilize Google Cloud's infrastructure to handle even the most demanding marketing campaigns
Develop custom applications that leverage the full capabilities of Google Cloud's infrastructure and services
Visualize your data through advanced tools of dashboarding
Consent mode setup enabling a bulletproof environment for data capture and activation
Train your team on Google Cloud services and best practices, ensuring that your team can take full advantage of your investment in Google Cloud